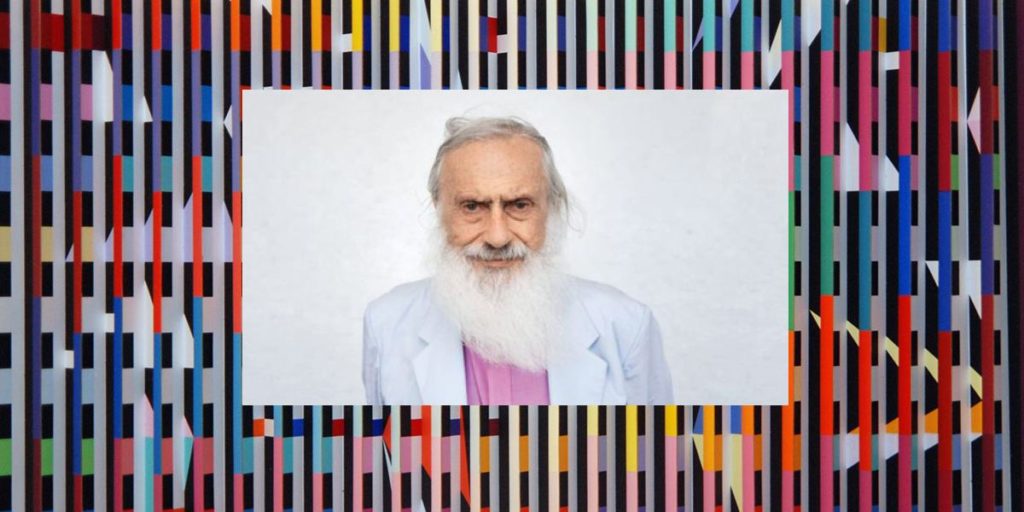 Born:  1928
Nation: Israel
Known to be : Experimental artist
Art Movement: Optical art, Kinetic art
Yaacov Agam was born Yaakov Gipstein on 11 May 1928, in Rishon LeZion, then Mandate Palestine. His father, Yehoshua Gibstein, was a rabbi and a kabbalist.
Yaacov Agam trained at the Bezalel Academy of Art and Design in Jerusalem, before moving to Zürich, Switzerland in 1949, where he studied under Johannes Itten (1888–1967) at the Kunstgewerbe Schule, and was also influenced by the painter and sculptor Max Bill (1908–1994).
In 1951, Yaacov Agam went to Paris, France, where he still lives. He has a daughter and two sons, one of whom is the photographer Ron Agam.