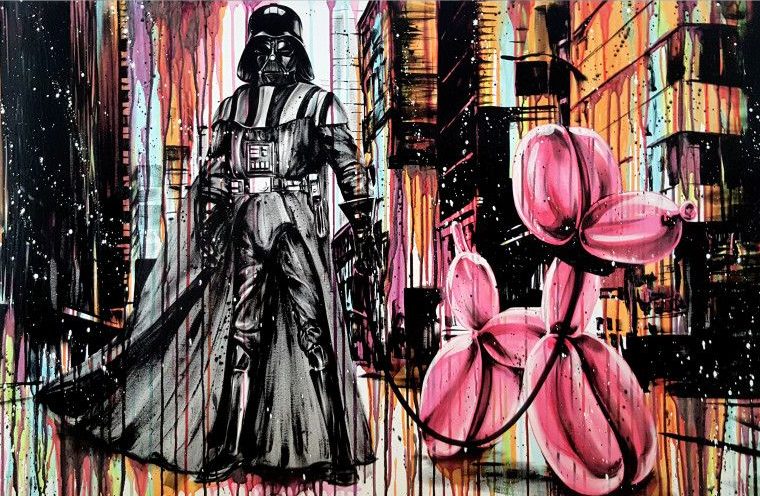 Born:  1991
Nation: France
Art Movement: Neo Pop'Art
!! Famous Artist !!
Born in 1991 in Vichy, Julien Durix paints since 2012. After two years of art school, he dedicates himself to a very personal work, depicting the characters of his childhood dreams.
His canvases depict these heroes, as Julien Durix paints as he breaths. In his powerful works, superheroes take us into an imaginary world. Each of his works tells a story: Superman and the Mona Lisa are in a relationship, as well as Charlie Chaplin and Marilyn Monroe. Mickey wants to conquer the world to spread his love message.
Julien Durix has fun when he mixes ages and characters to show as these heroes's vision of today's world. In his canvases, the only things that matter are tenderness and poetry. In his acrylic paintings he doesn't use collage or prints. The precision of his brush strokes sets colors free and highlights the figures. Julien Durix's inexhaustible inspiration and his impeccable technique make him a worthy successor of Pop Art.