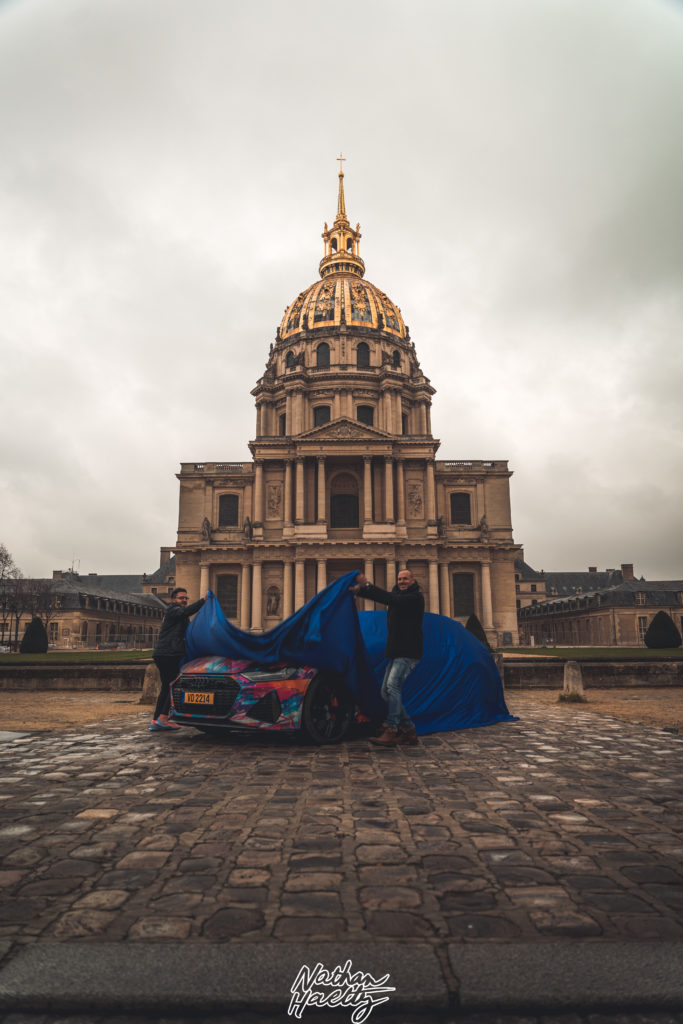 January 2021 – let's start the new year with some funny colors!
Hi Everyone !
After 1 year of study, finally it's time to reveal the new ambassador of the Pop My Duke art gallery Luxembourg.
You know already that we love colors, we then asked Nathan Heatly a fresh french artist specialized in car wrapping to redesign the body of this already stunning Audi RS6 (which is initially white) to make a unique and spectacular artistic ART CAR, which represents the essence of our colorful and audacious art gallery.
If by chance you meet our car, let us know on Instagram where it was.
The better chance to see us on the roads are Luxembourg, Strasbourg, Paris, Munich. Watch out your rear mirror, we are colorful…and fast as well!
!!Be Aware!!